The Last Dance documentary became the main focus in the times that without basketball. It is an amazing feel for us to watch a team such that. What about the players in that marvellous team?
8 years NBA pro Scott Burrell, was an important part of the Chicago Bulls' rotation in 1997/98 season. Such that, Burrell took the field for 80 regular season games and played in whole –21 games– playoffs.
Burrell, who came off the bench for that Bulls team and stayed on the court with 13.7 minutes average, took part in the last dance of the legendary team with 5.2 points, 2.5 rebounds and 0.8 assists. Burrell is in first four episodes of the documentary. His current job is being headcoach in the Southern Connecticut State University.
When I contacted to Scott Burrell, who is only one jersey number away -24- to the Majesty, I chose to start by asking about 98 Bulls.
Enjoy the reading!
For Turkish click here. 
---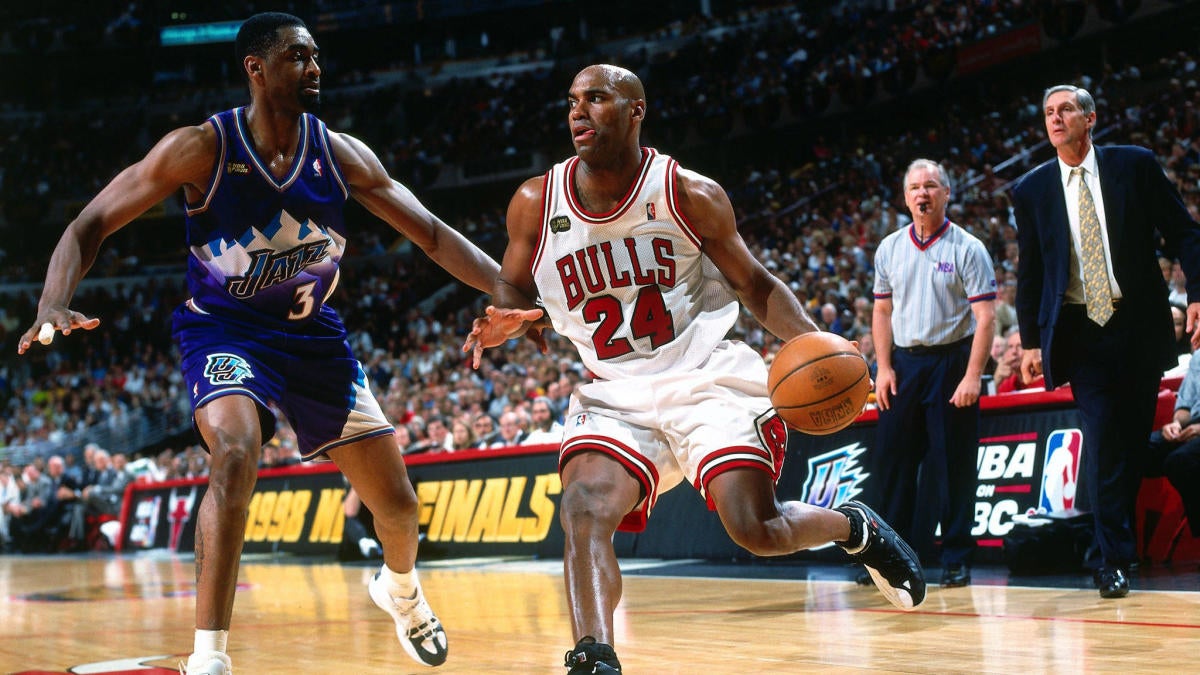 First of all, how did you react that you saw yourself in a historical documentary with very special basketball icons. Did you know that you will be in the documentary?
"I think it's amazing and humbling to be a part of this documentary. When I first saw the documentary it brought back some of greatest memories of a season that I could never forget. Playing alongside the greatest basketball player to play the game, Michael Jordan and 2 other Hall of Famers, in Scottie Pippen and Dennis Rodman. Also, other great players such as Ron Harper, Toni Kukoc, Steve Kerr, and the entire roster. It  was an education on how to be a champion each day. The focus, the mental toughness as well as skill of this team was like no other. We all knew we were being filmed each and every day but with that being said the cameras did not distract us from our job and our goal."
In the documentary, we saw a scene that you want to hug Michael Jordan after your first championship at the preseason. But MJ seems very serious and says that it don't count. What do you want to say about this moment?
"Yes, I knew he wasn't going to give me a hug, I was teasing him to get a reaction if you look quick I got a smirk out him. I don't think he was that serious just playing without showing a lot of emotion. I loved that scene if you really know me and him it was like the little brother poking the bear, AKA big brother."
After the 1998 NBA Finals, the real championship, did you hug Jordan? 🙂
"I got many hugs from MJ that year. The best one was at our last dinner with the team and after that we knew the run was over."
After your trade to the Bulls, what did the team wait from you in the '98 team. Did you feel that they're gonna do that again and win championship.
"When I got traded from the bulls I knew Pippen was hurt and out for a while. I just wanted try and fit in at first, and do what I can do. I knew i could play hard play defense and make shots – that what was I wanted to provide. Although we started off sluggish I always knew we were the team to beat."
How MJ affected to you to push the games during the season. In documentary MJ seems harsh against newcomers of the team?
"MJ pushed everyone to be the best version of themselves each day. He wanted to know he could count on you when the times got tough. You better bring it each and everyday to practice or he would ride you. There were no free rides."
So how was your communication with Phil Jackson?
"Phil was easy to talk to. He was great at understanding personalities. He always made you feel comfortable and he let you know he had confidence in you and had your back. Phil knew when to push us and when to let us enjoy ourselves. Guys always played hard for him because we all respected him."
In a part of your career, you played in the Europe in the Bilbao Basket jersey. If I'm not wrong, you just played in 8 games in the Spanish League. So you're a college coach now. In the long term, would you want to be a coach in the Europe, in the EuroLeague for sure, one day?
"Yes, I played in the Euroleague in Bilbao I enjoyed my time there. I played in about 8 games. I came to  Spain after starting that season in Japan. I am now the head coach at Southern Connecticut State University. I'm happy where I am but would definitely love the sound of coaching in Europe."
Men's Basketball Head Coach Scott Burrell Highlighted In The Media Ahead Of "The Last Dance" https://t.co/sj0XZm7jkw

— SCSU Men's Basketball (@SCSU_MBB) April 19, 2020