Interview: Baris Cevahir
---
Trabzon, Izmir, and now Gaziantep. Experienced headcoach, who dedicated his life to basketball, continues his career in Turkey. We met at the Mercure Hotel with the coach. As we talking about basketball, economy, Bosnian – Turkish culture similarities and his children who acting like Turkish we have touched many important points.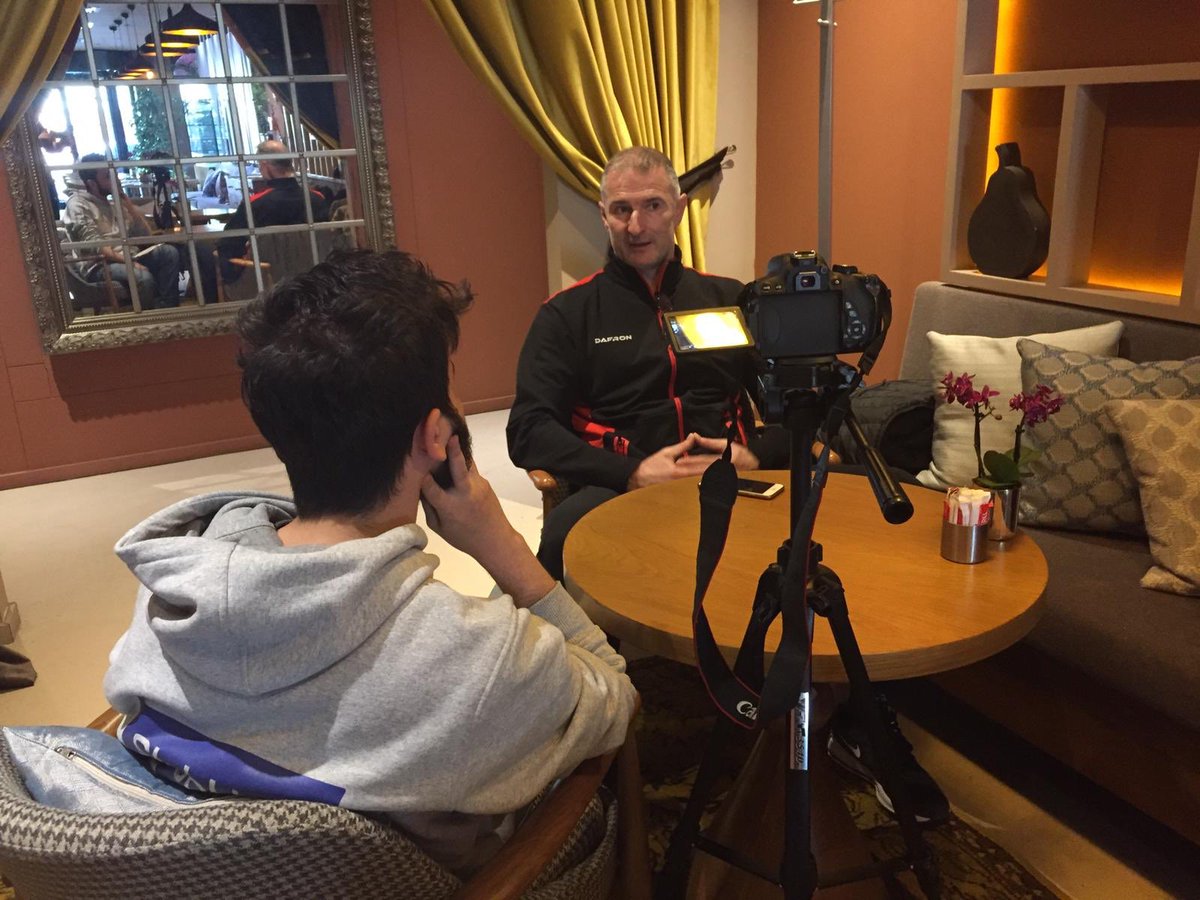 "Triangle"
"One friend from Istanbul said you are kind of make of all these corners of Turkey. You was in Trabzon, then Izmir and Gaziantep. I made like of triangle of the different city, very different mentality in all three city. Generally we adjust very quick. Me and my family, especially my kids, speak Turkish fluently. They go to school, they live normal life. They have their friends. They are very happy. I'm always happy because ı always work with good clubs, good organizations with good people around. My life also very easy, maybe from Bosnia and they use to it similar mentality. Maybe it's about this kind of things. It easier for us but generally we are very satisfied after my fifth year as a coach in Turkey. We are just thinking about our future in Turkey. Because of our kids also who are what let's say like part of this. They started to going to school. They learned Turkish language. They speak very good and for them like when they are speaking "How many languagues they speak?" We are joking sometimes. My daughter say "Oh we speak English, also Bosnian and our languages." I say "Which are our language? Bosnian is our languague." And they like "No, our languague is Turkish!"
Is it similar to Turkish Culture and Bosnian Culture?
"It is quite similar with the history and what all happens here. Always Turkish people has kind of sympathy tour Bosnian people and people come from Bosnia. They also use many words from Turkish language. It's especially all the people. The culture is different but it's doesn't matter. Sarajevo is multicultural city. There is Orthodox, Catholics, Muslims but the spirit of the city was always spirit of multicultural living. But there was part of Turkish mentality was brought because of the history and Ottoman Empire."
Markovic mentioned on the momentum of Gaziantep Basketball, which continues to playoff race in the league. But the most important point is to enjoy work.
"We can not talk about success for now. We are still seven* games. The momentum that we have is good. We always believed that from the beginning that we create good roster. In my vision and mentalities is always tried to have roster who can where players can improve during the year. Because if players improve your team includes. We have players who improve drastically from the beginning of the season. Like Jekiri. Also I think Shaquille McKissic improved a lot. Saras becoming more and more serious player. Because he was playing for different kind of teams before. And also we talked about not to forget Marko Tomas, gives this important part of experience to this team. Not to forget Turkish players. We always get something get like Can Ugur, Murat Goktas, also Kadir Bayram. We kind of create good environment that the people understand. They need to work. They need to earned a minute. It doesn't matter ıf they are foreigner or Turkish. If they play good they will have needs to play. Healthy competition is always good for one team. Never stop working, never stop learning, every day trying to get better. When you have this group of people who ready to do this, as a a coach you see that the team is growing and that you can expect some kind of results. The question for us is 'What is good result for us?'. We are team who last year saved the season in the last game. Unfortunately was very stressfull season for us. We kind of talked during this hard period what was the mistake that was made let's try not to make all these mistakes next year. They kind of create roster that are ı personally like to work with. This is very important the coach. Right now, we are in good position. We have nothing to lose. We should the play hard and enjoy the moment. Hard times are behind us. Hard time was last season. This is like for us enjoyable part now. We know we're not gonna win the league. But we enjoy the to the win, enjoy to the every victory and enjoy to just be part of this momentum we are right now."
* During the interview, there were seven matches in Gaziantep Basketball's fixture.