Interviewer: Elif Aydın, TrendBasket
Cameraman: Kaan Demirel, TrendBasket
---
This interview was held the day before the match day between the Atlanta Hawks and Brooklyn Nets with the help of his lovely sister, Bojana Bogdanovic. For the record, Bogdan Bogdanovic scored 31 points in that game with 7/9 3 points shots.
It looks like nothing changed his soul for years. He has a nice manner, and is a good man inside, Fener saying, "Adamsin Bogdan". I can say that his energy can warm up your room from Atlanta. Maybe this is the reason why his place is reserved forever in our hearts.
All credit to his family and his nature that makes him Bogdan Bogdanovic.
Coming back from injury
Let me start with a general question. How does it feel coming back?
"It has been tough in the beginning especially but now I am back to playing basketball again. I am really happy about where I am right now, feeling good and taking care of my body."
You shared many inspiring quotes on your instagram account during your recovery such as "No man is more unhappy than he who never faces adversity. For he is not permitted to prove himself." What did you learn from the tough moments you experienced during your recovery?
"Stoicism… When I was in Sacramento, one friend of mine gave me a book to read one page a day: 365 Days of Stoic Philosophy. During the pandemic, that was my favorite book. I have never read a page in the whole year. But you know it is there.
I opened the book, saw the quote of the date and I started following some instagram pages and I liked it. Sometimes I am trying to inspire other people not just to express how I feel but sometimes I also express how I feel and see what is helpful.
Everything happens for a reason. These types of injuries make you go deeper inside of yourself and learn about you. They always show you do not take anything for granted like the job that we do: So fast, so many games. Sometimes you lose your motivation, you don't have it enough. You kind of take it for granted. It was the perfect time you just think. You can go backward to see where you make mistakes, why these things happen.
I am a big believer and I like to analyze: Why this injury happened at that time, what I did wrong. Did I do too much? Over time, when you get older, you start realizing you can't do stuff, you can't stay at court for hours, shout the ball, practice.
You need to be more specific even in your general lifestyle. Back then, I could go out in the city, drink, have fun with friends when I was 20,22 maybe 25.  After that, I could not. You know it is a learning experience."
"
We were thinking you are 27 until googling your age.''
-Bogdan Bogdanovic smiles.-
Was it the longest time you did not touch a basketball?
"Playing, yes. I was still finding a way to do some drills. I was shooting from the chair for a while. Then, in the second month, I was already standing, bending my knees and jumping."
Do you feel 100% now?
"I am still on a minute restriction. Yesterday was my third game. I am still adjusting. In the first game, I think I was nervous, thinking about all the emotions, fans. In the second game, I said okay, time to prove that I belong there. I just wanted to prove it to myself, nobody else. I felt good. I think I played a good game well offensively, not defensively.
In third game, I focused more on defense but I could not make the shots, which is normal in these times. This process does not bother me because I know I am working really hard and I am on the right path."
Bogdan Bogdanovic: "Good things take time. I always try to beat myself. First beat myself up, then the opponent."
Motivation, Mindset and Kobe
We know that you love Kobe. What is the motivation that makes you work hard every day like him?
"First of all, I like to compete. I am a competitive guy in nature. Even if I am not 100 percent, I compete and if I lose, I feel really bad about it. I remember that moment how I felt bad about it. I tell myself this is not gonna happen again. This is how I motivate myself.
I am not doing it just to do it. I am doing it to make basketball easy for me when I come back. I think Kobe said something similar; he was doing his practices so hard so that the game was getting easy for him. That is the mindset. Game is never easy. But in your mind, it gets easy."
How do you feel when you have the ball at the last second? Do you always want to be that guy who shoots the last minute basket?
"It is a decision of yours. I have never had a mindset that I will miss a shot: Never! Every shot I throw, even if I see it goes wrong, I still believe something will happen and it is going to go in. Until the last minute, until the ball is completely out, I honestly have a belief. Sometimes I feel bad throwing the ball and already left thinking it is gonna go out, but it goes in. It is weird. You gotta believe. 
I was taught to play right away. But I think at the last minute, I can play the same way as in the middle of the game. Tension of the last minute is hard for the people but for me, it is like a normal, regular shot. If I am open, I am taking it. Half time, before quarter, last minute no difference."
EuroBasket and Serbia
You were the last person that I talked to while you were leaving the court. I remember your face with all emotions. Do you want to say anything about EuroBasket 2017?
"I remember that game. When you lose, you do not accept it right away. Before the game, you think about all the good things you did. Now, you are playing the final. You are locked in on how you are gonna perform. You are just excited. All this work you have been done…
Now, it is time to show off. It is the biggest stage, it is the finals. Everyone wants to play in the finals but not everyone has a chance to do so. It takes a lot of time, energy. A lot of work, dedication. Then, it is a unique moment.
After losing that game, I was of course upset because we lost. Right away we lose a game, like yesterday (New York Knicks vs Atlanta Hawks game), I am thinking… Man, I could play better. When we win even when I play badly, you feel more satisfied so you gotta find a perfect balance."
How about EuroBasket 2022 and Serbia?
"I was watching my team. It was all about the team, chemistry, the form of the team, and timing. Serbia was playing very well in the group phase. We did not relax but Italians were experienced. In the last couple years, they played really good basketball, modern basketball, shooting a lot of threes, they could beat anyone.
They almost went to the semifinals. They lost to France on Fontecchio's missed free throws at the end of the game and he's a good shooter too. These things happen, I can miss it too. It does not happen often though.
EuroBasket was very interesting. It showed that Spain still has culture and they are tough to beat. I think everyone kind of disrespected them because they did not bring the stars. Now, I am looking forward to the next competition, the World Cup, we will see."
NBA vs. EuroLeague
What would you say is the most noticeable difference between the rookie Bogdan and yourself now? 
"I always had confidence. I always set small goals in the beginning even when I signed with Partizan, when I was 18. I just wanted to prove that I can be one of the best players on the team. I had the same approach in Fener, Sacramento. Even now, it is the same approach because I am a competitive guy."
Bogdan Bogdanovic | Same spirit, same desire to play
I was asking more on the technical level, like the way basketball is played here in the US.
"There are more games here. Sometimes tiredness affects you, the way you play. You can rest in the EuroLeague, you can practice more. When the game comes, you can be refreshed and ready for the game. Traveling here is a huge adjustment. I could not sleep here in the first year at all.
It was tough. It was really like back-to-back road trips for 14 days. You see the whole year's calendar. There were times I thought I needed to practice but sometimes you need to rest, you have too many games. You always have to look ahead of schedule: Day to day."
How different is it here compared to Europe in terms of physical preparation?
"It is very different. There are more people involved, more money. I think it is a different league. They invest more here. Basketball came from here. They developed the basketball here. Europeans kind of followed them. Here, it is more individual compared to Europe.
Here, the amount of talent, the amount of athleticism… The game played here is more entertaining. In Europe, there is more sentimental, emotional value for the club but here fans are for players, they follow the players… Oh I love this player, like that guy."
Fenerbahce 
Are you following Fenerbahce?
"Yeah, I follow them whenever I can. They're playing well, they have chemistry. But it takes time… you can't always win, win, win. I know, fans always expect you to win every single game, every championship, every trophy, every year. You know, it can't happen every day."
Alperen Sengun
What do you think about Alperen Sengun?
"He is good, very talented. He knows how to play. You can tell right away. He has skills, he needs to develop to be more consistent. He has a great opportunity here in Houston because he can play a lot of minutes."
Okay, it's time for some fun questions…
Are you an early bird or night owl?
"I think I was a night person before. But now during the season, I am a morning person but in the off season, I like late nights. Summer nights, late nights, I like that."
What are you doing late at night?
"I like to hang out with my friends a lot. I don't have much time during the season. During the summer, I really like spending time with them, just being with family around the people that I love."
If you had a chance, would you go to the past or future?
"I am happy in the present."
Favorite place on the Earth?
"Mom's kitchen. She cooks in her own way. My mom has a perfect taste."
Any personal traits you can't stand?
"Lies. The biggest surprises come when you don't expect it. It is normal. You learn and you go on. Life keeps going on. Everyone has their own choices. Everyone is choosing what they want to be in every single moment."
Have you watched any movie, tv shows recently?
"The last thing that I watched was FIFA Uncovered Documentary."
Interviewer: Highly recommend Ted Lasso.
Last Words
Any message to Fenerbahce fans? When will you come back?
"You can never know when (Bogdan Bogdanovic smiles). Hopefully our paths cross again. I love them and I really miss them."
We hope his steps will bring him where he belongs: either to Turkey or anywhere that makes him truly happy.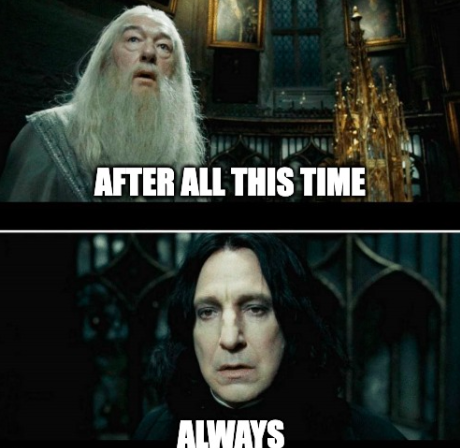 ---
For those who want to watch the whole Bogdan Bogdanovic interview ⬇️