It is a tough issue to maintain fans connect with the team via social media in a big organization that has three NBA titles in the last five years.
We give the floor to Karen Ramming, who has been working at Golden State Warriors as Senior Social Media Manager since November 2018. Karen answered our questions from her home during the quarantine days.
*For Turkish click here.
Next up:

I'm stoked to join the @warriors digital team, where I'll be overseeing social.#DubNation and #NBATwitter, hope you're ready for me. pic.twitter.com/6vjKH2W8b1

— Karen Ramming (@kjramming) November 2, 2018
---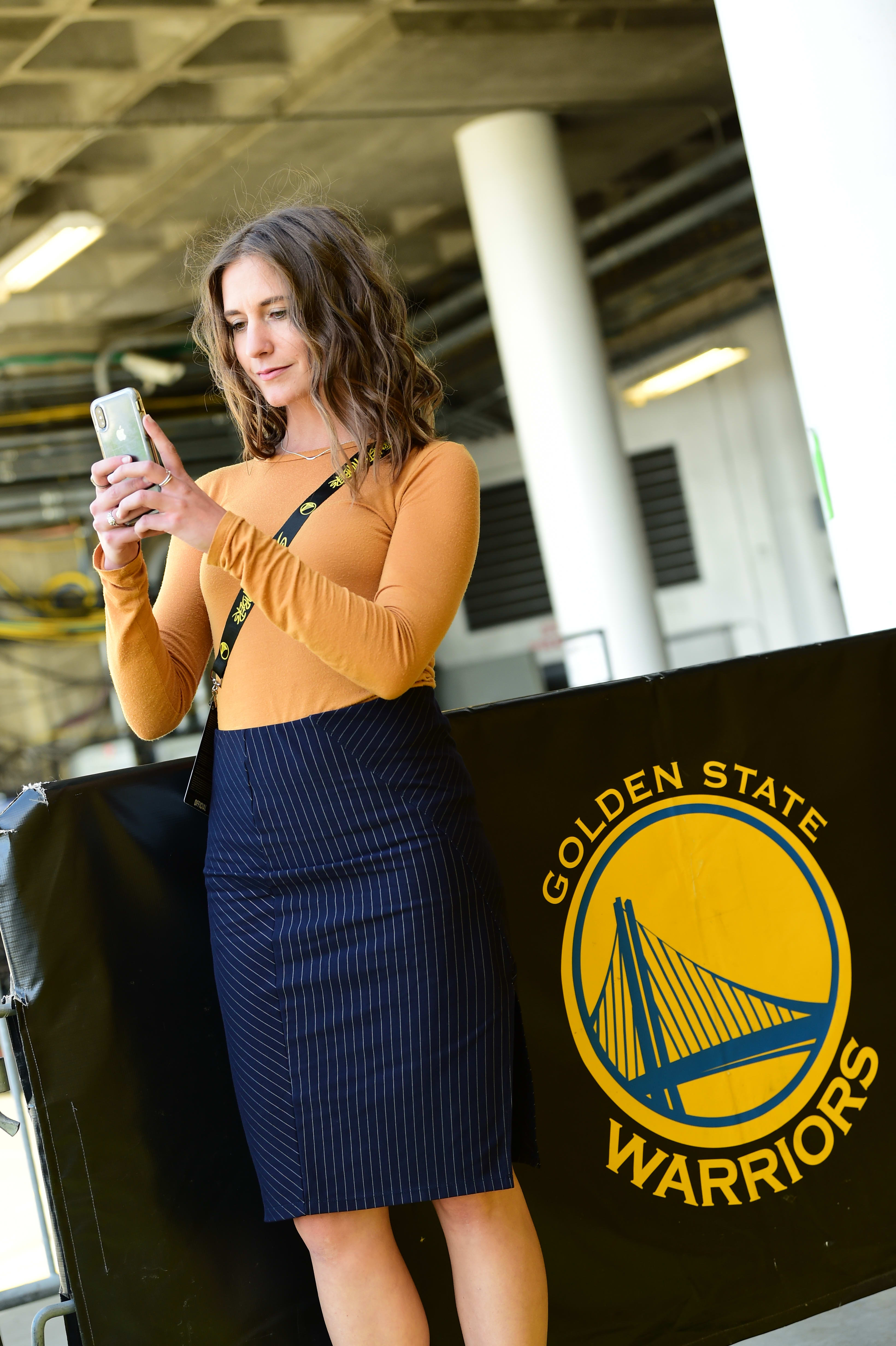 First of all how did you all react to this suspended NBA era?
"It was a bit of a shock for me at first. Being in San Francisco, a city that was ahead of the curve with regard to limiting social gatherings at the start of this, I had a feeling that the city's recommendations would affect the NBA season prior to the hiatus being announced, but getting the official announcement that the season is suspended was a real eye-opener to how severe the situation is. It was the right call, and I'm thankful our league and team are nimble and able to take it in stride."
How is going your home-office process as a social media manager of a big organization like Golden State Warriors?
"I'm lucky that I am able to do my job from home when there are no live events. I have strong wifi, an extra monitor so I can dual-screen, and a window overlooking our street that provides a healthy amount of distraction and entertainment. We use RingCentral video conferencing for our meetings, which has been great to see peoples' faces and pets, and Slack/email to stay connected in between."
"Waayyyyy up, I feel blessed."

The cutest postgame presser we've ever seen 🤗 pic.twitter.com/6b1tJpnKoc

— Golden State Warriors (@warriors) April 2, 2020
How do you contact with your superstar players, like Stephen Curry, Klay Thompson, Draymond Green etc. -of course with everyone in the club- in this process?
"We work with our Public Relations and Basketball Operations teams to prioritize and field requests for all our players. Especially during stressful times such as these, we want to respect our players' private lives, while still ensuring that our fans have enough content to feel connected to them via social media."
What do you think about the recovery time of this pandemic for basketball teams?
"We're fully trusting the recommendations from the NBA on when games will resume, and are just as excited as fans to have action back on the hardwood."